What is E-Lite?
Our lightest stick ever. Weighing only 185 grams* E-Lite is one of the lightest sticks on the market, yet more durable. Balance point is designed so that you can feel the ball like never before. It makes your ball control silky smooth and gameplay more enjoyable. The shaft is manufactured using high-class carbon fiber. Unique combination of lightweight components is really something special, feel it.
*2.6 round 101 cm (incl. grip and blade)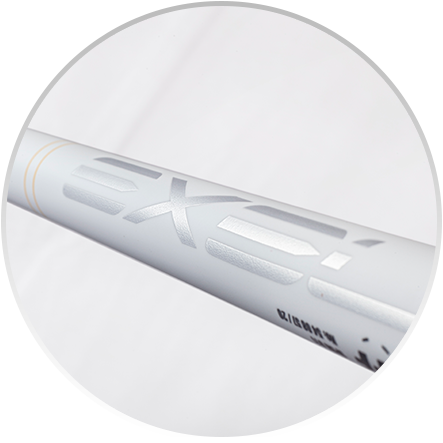 New lightweight shaft construction
Completely new shaft construction manufactured using high-class 100% carbon fiber*. After months of testing and numerous round of samples, we managed to find in our mind the perfect combination between durability and lightness.
*Lengths 87 cm and shorter with 80% carbon fiber.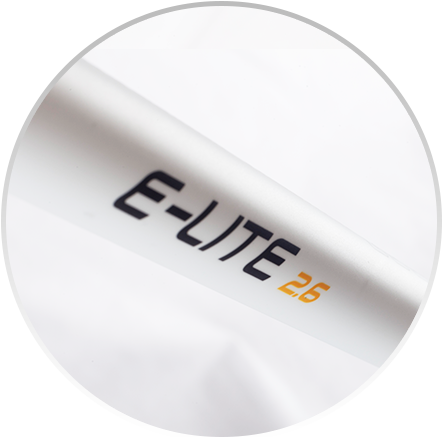 World class performance for juniors
Would you like to play with the same gear as the best? Now it's possible. E-Lite is available in junior lengths with equal top quality specifications. For juniors loving oval shaft, we have also developed a new thin oval shaft construction for optimal feeling and touch.
Lengths available: 101cm, 96cm, 92cm, 87cm, 82cm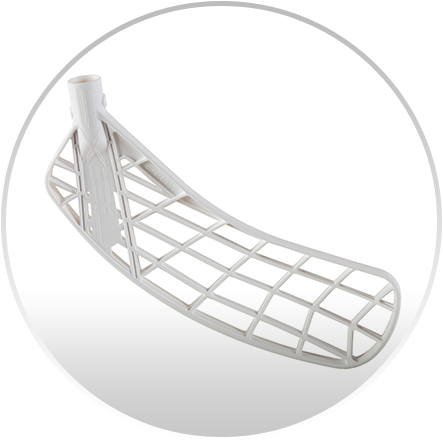 E-FECT blade
Brand new top performance blade made in Finland. It is designed to fulfill the requirements of modern style of play. Shoot precisely and effectively with 8,5mm concavity. 18mm pre-curve ensures effortless dribbling. Ready-to-go open face angle (13,4 degrees) guarantees fast and accurate shooting. E-FECT is undeniably the most modern blade on the market.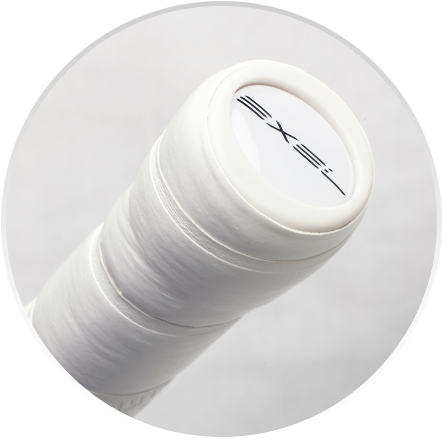 E-Lite grip
New E-Lite grip supports the lightweight construction of the shaft. Embossed pattern and sticky coating ensure uncompromising and firm grip.